3 of the Hottest Cocktails in NYC... And How You Can Make Them at Home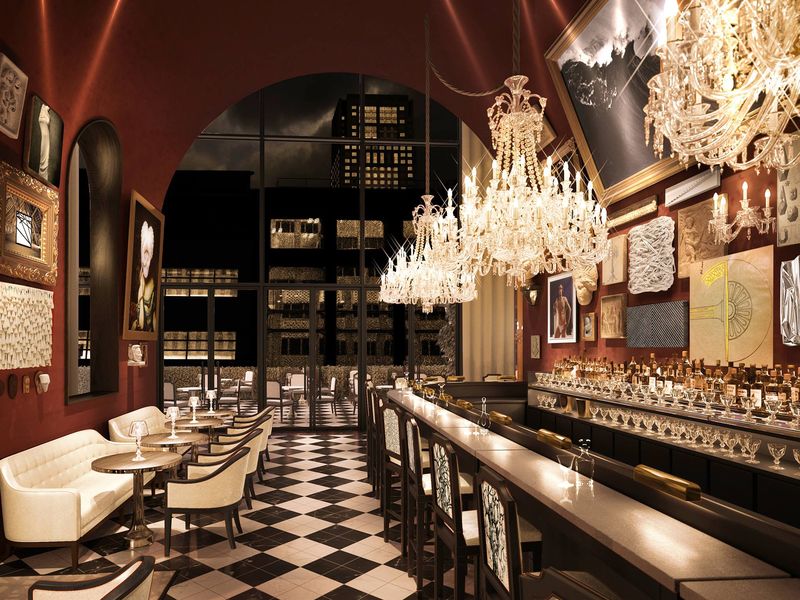 Welcome to the first installment of a brand new series, where Cocktail Builder travels around the country to find the hottest cocktails from newly opened bars. (After all, who's better to provide a little libation inspiration than some of the most sought-after bartenders in the nation?) Not only will we bring you information on where to go and what to order, but we'll even give you the recipes to create these cocktails from the comfort of your very own home. Our first stop: New York City.
La Vie en Rose With dark wood, crimson velvet, and glittering chandeliers, The Bar at the Baccarat Hotel is refined, sophisticated, and opulent — just like one of its signature cocktails, La Vie en Rose. Sip on this unique blend of gin, Noilly Prat ambre, green chartreuse, and fino sherry, and we guarantee you'll feel like an expat living in Paris. See recipe
I Know You Are Originally built in 1835, the _Holiday Cocktail Lounge_was a long-standing fixture in the East Village and a favorite of the neighborhood's poets and intellectuals. The bar was recently reopened and retains its divey atmosphere, but there are still some upscale cocktails to be had. Case in point: the I Know You Are. Made with mezcal, Cointreau, and Lillet rosé, this cocktail's a swanky twist on the classic margarita. See recipe
Amalfi Gold You don't have to book a flight around the world to feel the vibe of the Italian coast. Just head to Santina, where you can grab a seat on the patio, nosh on some carpaccio, and sip an Amalfi Gold made with bourbon, orange, ginger, and peach liqueur. Not in New York? Befriend that neighbor with a pool in their backyard and head on over with a batch of these in hand. Now that's what we call a win-win situation. See recipe Of course, making these cocktails at home calls for some seriously chic glassware. While it may not be Baccarat crystal, this stunning set from Godinger is pretty damn close.