February Cocktail of the Month: Vieux Carre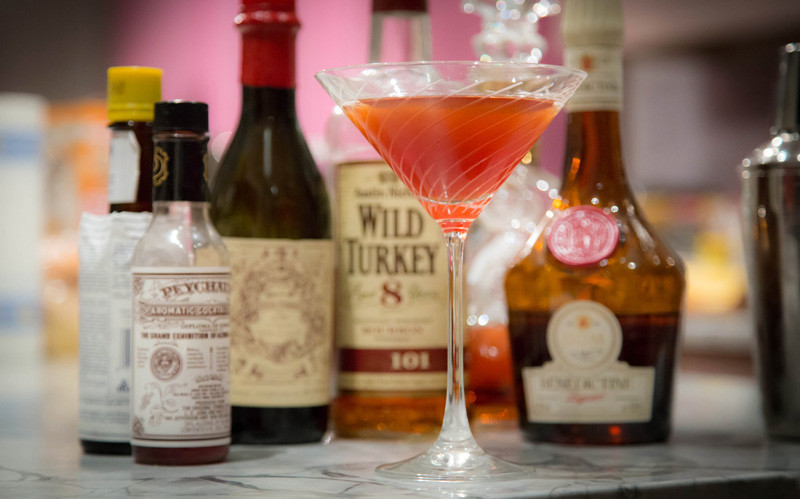 For many, February is the month of love. But for us at Cocktail Builder, February's the month of Mardi Gras — and therefore, the month of drinking. (Even if Lent has technically begun.) In honor of the city that celebrates Mardi Gras like nowhere else, we bring you our February Cocktail of the Month: the Vieux Carré. The cocktail was first invented in 1938 at the famous Carousel Bar in the Hotel Monteleone. Since then, the cocktail — which was named after the French Quarter and translates to "Old Square" — has become synonymous with New Orleans itself. Made with equal parts rye, cognac, and vermouth, plus a splash of Benedictine, the Vieux Carré is at once complex, potent, and smooth… just like the Big Easy.
VIEUX CARRÉ
Ingredients
3/4 ounce rye whiskey
3/4 ounce cognac
3/4 ounce sweet vermouth
1 tsp Benedictine
2 dashes Peychaud's bitters
2 dashes Angostura bitters
Cherry, for garnish
Directions Add all ingredients into a rocks glass. Add ice and stir. Garnish with a cherry. It's as easy as that! In love with the classic cocktails of New Orleans? You're not alone.
For more amazing recipes from the Crescent City, pick up Shaking Up Prohibition in New Orleans: Authentic Vintage Cocktails from A to Z. The tome, originally assembled during the Prohibition, pays homage to the city's unquenchable love for cocktails. Complete with rich illustrations and tongue-in-cheek poems that "jab at the dubious scenario of a 'dry' New Orleans," the book is a must-have for anyone who appreciates the spirit (and spirits) of the jazz city during the Jazz Age.