Mother's Day Cocktail Ideas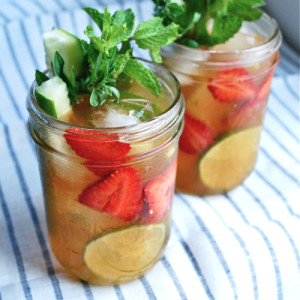 You owe your mom a drink. Forget the flowers or the breakfast-in-bed this Mother's Day. Make your mom a stiff drink she's sure to love. Here are five Mother's Day cocktail ideas:
**Bonus: the perfect gift for the mom who loves cocktails. **The Scrappy's Bitters Exotic Gift Box ($22) includes Lavender, Chocolate, Cardamom, and Grapefruit bitters, perfect for a sweet, floral cocktail.

Photo credit: theartfulgourmet.com