Cocktail Lover's Gift Guide: 9 Essentials for Every Home Bar
Would you expect a passionate chef to not have knives, or a painter to not have a high-quality brush? Probably not. You see, the perfect creation calls for the perfect tools, which is why we can't imagine any cocktail lover lacking the essentials for crafting the perfect libation. Whether you're shopping for your martini-loving mom or treating yourself to a little something nice, these gifts are perfect for anyone looking to complete their home bar.
Already have everything on this list? Well, there's never any shame in a little upgrade. **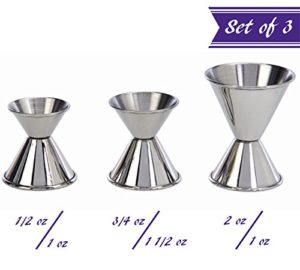 Set of 3 Double Cocktail Jiggers by Tezzorio** You _could_ eyeball it, but an excellent cocktail requires excellent precision. This bartender-approved jigger set not only provides common measurements for popular cocktails, but the durable stainless steel promises lots of use for years to come.
**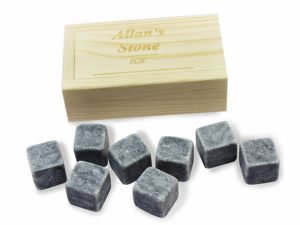 **Allan's Whiskey Sipping Stones**** We love ice. Ice is great. But since droughts continue to plague many parts of the world, we suggest forgoing water when you can. Not only do these whiskey stones make it easier to be environmentally-friendly, but they're sleek and sexy to boot.
**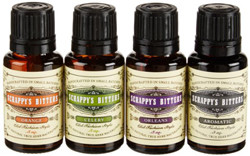 Scrappy's Bitters 4-Set Classic Sampler** Once sold as patent medicine, bitters has become a necessary ingredient for cocktail makers. It has the ability to transform a drink with a single drop, which is why it's earned the reputation as a "bartender's salt and pepper." This 4-set sample allows you experiment with different flavors without breaking the bank.
**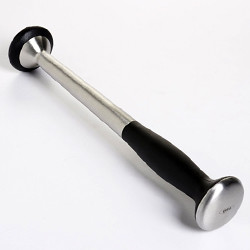 OXO Steel Muddler** No real explanation needed here. You could use the blunt end of a wooden spoon (or if you're really daring, a kitchen knife), but it's so much safer and easier to use a quality mudder. Your limes (and palms) will thank you later.
**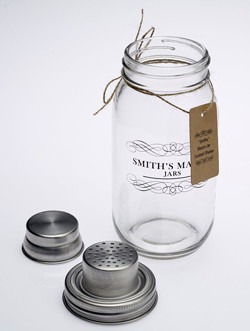 Smith's Mason Jar Shaker Set** Cocktail shakers are a dime a dozen, but this mason jar shaker will add a touch of vintage charm to your home bar. Bonus: It can double as a flower vase if you're feeling extra hipster.
**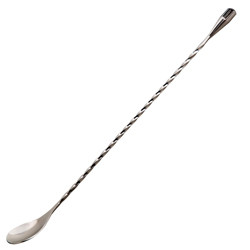 Hiware Stainless Steel Mixing Spoon** More in a "stir, don't shake" kind of mood? We've got you covered. This 12-inch spoon has a spiral pattern for easy grip and fits into a cocktail glass of any size.
**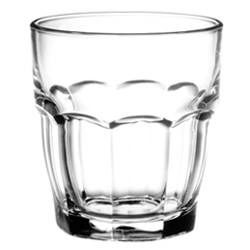 Bormioli Rocco 6-Set of Stackable Rocks Glasses** Want an Old Fashioned? How about a gin and tonic? A margarita? It can be pricy to buy glasses designed for each individual drink. This set from Bormioli Rocco fits the bill for many popular cocktails.
**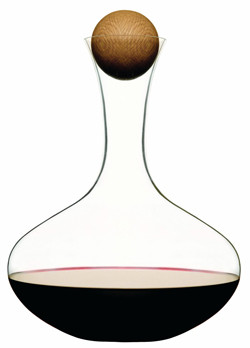 Sagaform Wine Carafe with Oak Stopper** No bar is complete without a stylish carafe for your wine or spirits. This sleek and simple model from Sagaform is hand-blown yet dishwasher safe, and boasts an oak stopper for a warm and rustic feel.
**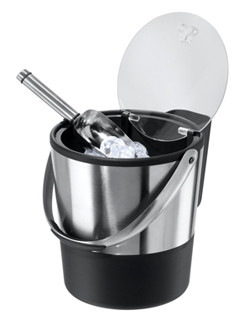 Oggi Double Ice Bucket** Although we advised earlier against using ice when possible, sometimes it's just not… well, possible. And if you're trying to chill a bottle of bubbly, there's nothing better than a beautiful bucket filled with ice. This version is classic, hefty, and comes with its own scoop. What's not to love?
But wait! There are many more gift ideas coming your way. In fact, this is just one installment of a three-part series, so don't forget to check back for an amazing list for all of the modern, high-tech boozers in your life. (Keychain breathalyzer, anyone?)
Photo credit: Amazon.com