3 of the Hottest Cocktails in Philadelphia... and How You Can Make Them at Home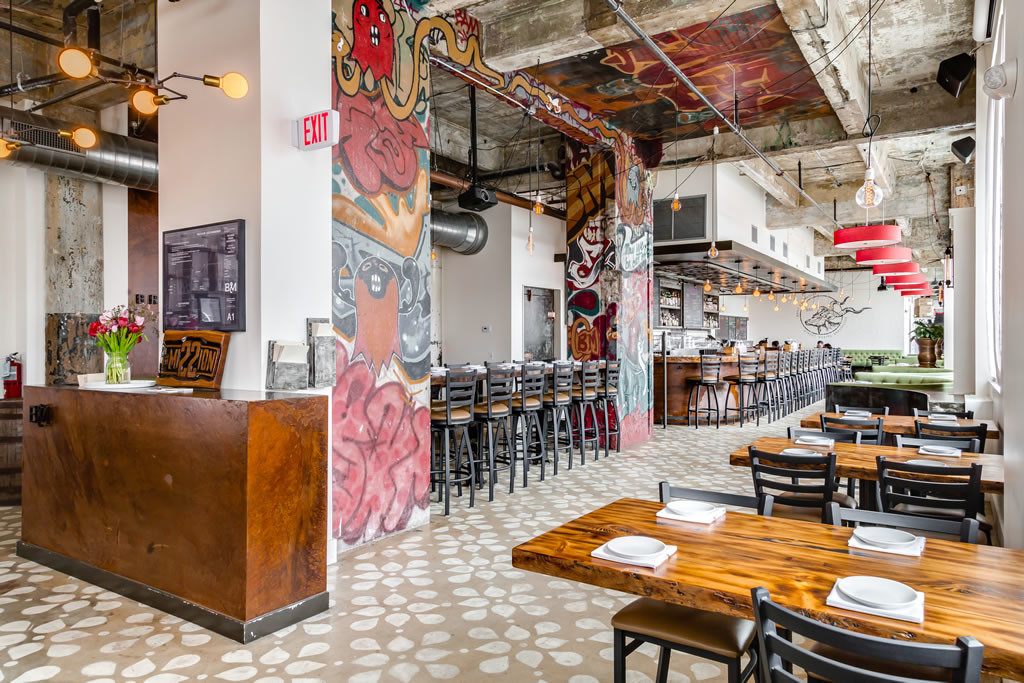 Welcome to the ongoing installment of our travel series, where Cocktail Builder hops around the country to find the hottest cocktails from newly opened bars. (After all, who better to provide a little libation inspiration than some of the most sought-after bartenders in the nation?) Not only are we bringing you info on where to go and what to order, but we're even giving you recipes to create these cocktails from the comfort of your very own home. Our next stop: Philadelphia, Pennsylvania — the city of Brotherly Love. That love also applies to the following libations, whose ingredients pair perfectly to create sips you won't want to miss.
Arnie's Gimlet Slush Colin Shearn, the master behind the award-winning drinks at the Prohibition-style Franklin Bar, brings his genius to Bud & Marilyn's in Center City. The restaurant pays homage to the Wisconsin eatery of chef Turney's grandparents, giving off a "1970's kind of rec room vibe." Shearn's cocktails match that feeling and do not disappoint. He serves up expertly crafted renditions of classic recipes, with our favorite being the Arnie's gimlet slush. Part gin, part lemonade, part iced tea, and part lime, you'll want to drink this boozy update on an old favorite all summer long. See recipe
Buck Not far away is Brick and Mortar in Callowhill. The killer cocktails, rustic cuisine, and comfy decor make it a neighborhood haunt that feels familiar while still being unique. The cocktail menu boasts many things we'd like to drink (OK, all of them), but we have a special appreciation the Buck. After mixing ginger syrup with lemon juice and club soda, bar manager Christina Rando lets you have your own choice of spirit — proving that she's unstuffy about her recipes and puts her customers first. (PS: The bar makes it easy by pricing all hand-crafted cocktails at $10. Even better, they're only $5 from 4-7pm on weekdays.) See recipe
Italian Godfather One look at the beer menu and it might be easy to write off Triangle Tavern as just another hipster dive bar. (PBR, anyone?) But you'd be remiss to overlook the cocktail list. From Negronis to Bloody Marys, there are plenty of classic to be had, but we appreciate their take on The Godfather. While the drink is typically made with two parts scotch and one part amaretto, the eatery lets the Italian liqueur take equal billing in their updated twist. See recipe What goes better together than cocktails and music? Bring the true experience of Philadelphia to life with jazz and blues from the best piano bar of the city.