The Best Cocktails with Kahlua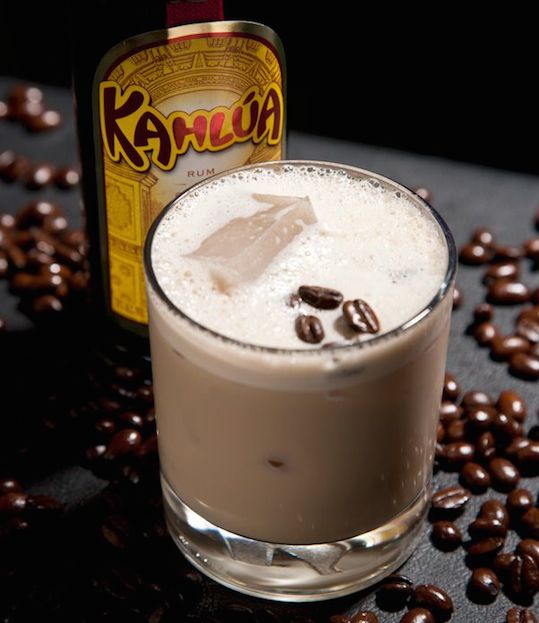 If you want an easy way to add a boozy mocha flavor to cocktails, ice cream, cakes or cheesecakes, look no further than Kahlua. This coffee-flavored, rum-based liqueur from Mexico is actually made from coffee beans, giving you a boost of energy while sweetening a drink. Here are five delicious cocktails with Kahlua:
**Mudslide: **This one may be more dessert than cocktail. The Mudslide is a frozen cocktail combination of vodka, Kahlua and Baileys, blended until smooth. To make it even sweeter, add some vanilla ice cream. See recipe
Kahlua Espresso Martini: For the true coffee lover, this cocktail includes freshly brewed espresso. The Kahlua adds some sweetness to the coffee and the vodka packs a punch. See recipe
The Revolver: If you like bourbon, this cocktail is for you. The Revolver showcases the bold flavor of whiskey up front, then rounds out the bite with the coffee flavor from Kahlua. See recipe
**B-52: **Ok, this isn't really a cocktail, but it was too good to leave out. This layered shot includes Kahlua, Baileys, and Grand Marnier. Because each liqueur is a different density, each layer remains separate. Start the shot with the fruity Grand Marnier and end with a chocolatey, coffee flavor. See recipe
White Russian: And, we can't forget the classic Kahlua cocktail, The White Russian. It seriously tastes like a grownup chocolate milk, but with a kick thanks to the Kahlua and vodka. If you haven't tried the signature cocktail of "The Dude," it's time. See recipe.
The perfect pairing for any of these cocktails? Milk chocolates filled with Kahlua.

_Photo credit: theartfulgourmet.com _