Cocktails on a Budget: 30 Recipes, 4 Spirits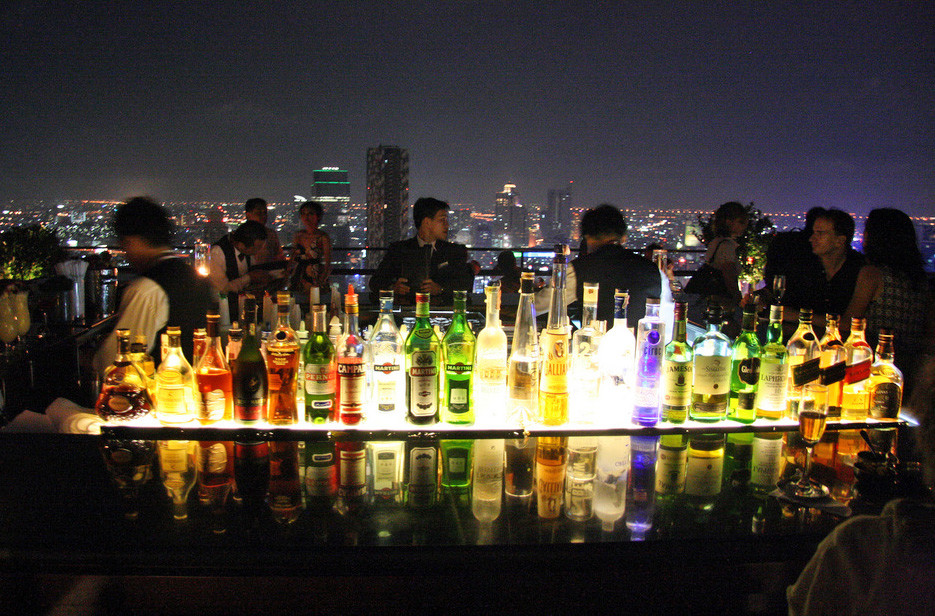 We'd all love to have a fully stocked bar, but a fully stocked bar is expensive. Hosting a cocktail party can seem like an impossible task if you're strapped for cash, but we're here to tell you that it's not. You don't need three kinds of rum and a well-aged scotch in order to create cocktails to fit any taste. In fact, we've rounded up a list of 30 libations you can make using just four base spirits and a few essential ingredients. Done right and your cocktail party might even cost less than last weekend's bar bill.
The Spirits
Vodka: Don't risk a serious hangover by settling for a bottle of $6 Monarch. Go mid-shelf with Smirnoff, New Amsterdam, or Svedka. Gin: The packaging may look cheap, but Seagram's Extra Dry is classic for a reason. If you're looking to upgrade, the company also has a Distiller's Reserve for a few bucks more.
Rum: If you're only buying one kind of rum, we recommend keeping it light for the most flexibility. Try Captain Morgan White, Bacardi Superior, or Cruzan Light.
Whiskey: No, you don't have to spend a fortune on a palatable whiskey. Evan Williams, Rebel Yell, and Old Overholt all taste more expensive than they really are.
The Essential Ingredients
These ingredients are necessary to make a variety of cocktails. The list may look a bit long, but chances are you already have some of these at home - if you don't, here's where to pick these up:
From Your Neighborhood Grocery Store:
Club soda
Tonic water
Ginger ale
Orange juice
Cranberry juice
Lemons and limes
Grenadine
Milk
Cream
Sugar
Nutmeg
Eggs
Ice
From Amazon or A Nearby Liquor Store:
The Cocktails