Holiday Gift Guide: 5 Last-Minute Gift Ideas for the Cocktail Lover
The holiday season is in full-swing, but if you're anything like us, there's a chance you haven't even gotten around to shopping for gifts. Fear not: We're not about to sit back and watch you have a total mental breakdown come December 24, forcing yourself to brave the mall alongside the other procrastinators. We've compiled a list of last-minute gifts that has something for everyone on your list (if they're booze lovers like us, that is). We've got gifts for every style of imbiber, from the beginners looking to build their home bar to the cocktail connoisseurs who have everything. So, go ahead: Throw on your coziest pair of sweats, pour yourself a drink, and get shopping. You can thank us for all of our brilliant ideas later.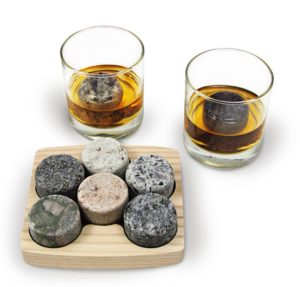 Sea Stones Granite Whiskey Chilling Stones and 2 10-Ounce Tumblers Redefine "on the rocks" with these handcrafted whiskey stones. Granite makes the perfect way to chill a drink without watering it down with a bunch of ice. They're pretty much the sleekest and sexiest way to drink booze.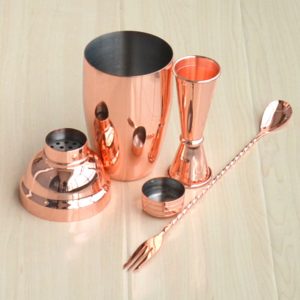 Happynuts Rose-Gold Stainless Steel Cocktail Shaker and Bar Set If you really want to make an impression, gift someone special this beautiful rose-gold cocktail set made of stainless steel. The professional design is guaranteed to last years, while making their home bar the most elegant one around.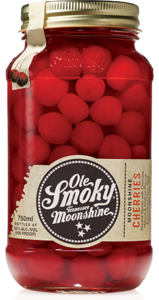 Ole Smoky Moonshine Cherries When it comes to making cocktails, there are few things we love more than a booze-soaked cherry. Marinated in 100-proof moonshine, these maraschino cherries offer some extra sweet heat to a classic Old Fashioned. And when the cherries are gone, the leftover moonshine is the perfect addition to seltzer or soda.
**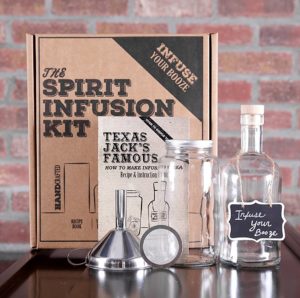 Craft Connections Co. Spirit Infusion Vodka Kit The Spirit Infusion Kit is the ideal gift for the DIYer or aspiring bootlegger in your life. Turn your friend or family member into a bonafide mixologist with a set that allows them to make more than 70 small-batch flavored vodka creations, from pomegranate and cinnamon to crazier infusions like bacon.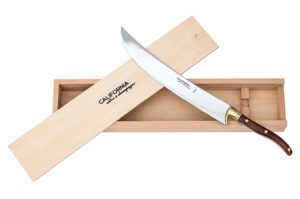 California Champagne Saber Company Sabrage Sword Perhaps our favorite thing on the list is this stunning, artisan-made Champagne saber nestled in a beautiful pine wood box. With a jaw-dropping blend of style, flair, and drama, it really is the perfect gift for that person who has everything.