5 Bottles of Booze to Splurge on With Your Tax Refund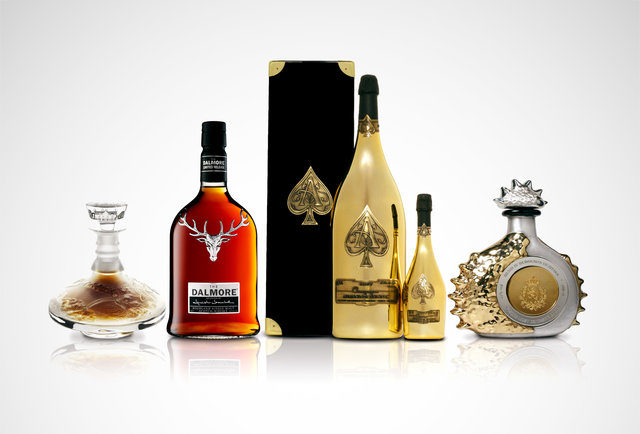 Now that your taxes have (hopefully) been taken care of, were you lucky enough to get a refund? If you just so happen to have a few hundred or maybe even thousand dollars burning a hole in your pocket, might we make an obvious suggestion? Booze. We don't know about you, but it's not often we're able to treat ourselves to lavishly expensive bottles of liquor. So when that moment does arrive, we make sure to take advantage. Below are five bottles of booze we'll be splurging on with our tax refund. End up owing the government money this year? We're sorry. You deserve for someone else to buy you a drink.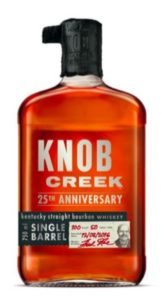 KNOB CREEK 25TH ANNIVERSARY SINGLE-BARREL WHISKEY Price:
$130 Knob Creek, the first bourbon to sport the curious "small batch" label, is celebrating its 25th anniversary in the best way possible — with a limited edition bottling of a rare bourbon set aside specifically for the occasion. Bottled at cask strength and aged 12 to 13 years, it's a single-barrel release, meaning the proof and flavor will vary slightly between bottles issued from different barrels. Rumor has it the release may be as low as 10,000 bottles in total, so hold onto that refund and keep your eyes peeled. The anniversary edition hits shelves some time in June.
SUNTORY HAKUSHU 18-YEAR-OLD SINGLE MALT WHISKY Price: $275
Scotland may be the largest producer of whisky on the planet, but Japan has been making waves in the spirit world for more years than many realize. The single malts from the Hakushu Distillery run by Suntory Whisky house are among the country's very best, earning top awards at competitions like the International Spirits Challenge. This 18-year-old whisky is malty, fruity, and subtly smoky — a highly revered spirit that's only been in the US for about four years.
DELAMAIN RESERVE DE LA FAMILLE GRANDE CHAMPAGNE COGNAC Price: $425 One taste and you'll realize why Delamain Family Reserve is considered by many connoisseurs to be one of the very best cognacs in the world. This delicate and rich creation from Grande Champagne is unblended, barrel-aged for a remarkable 60 years, and selected for its complex and powerful aromas of candied fruit and mild spice. What's more, the house dates back to 1824 and is still owned and run by descendants of the founder, a rarity in the world of cognac these days.
ARMAND DE BRIGNAC BLANC DE NOIRS ASSEMBLAGE TWO (A2) Price: $850
The highly-anticipated release of A2 comes after the inaugural Assemblage One (pictured top image, center) was awarded the title of Best Blanc de Noirs in the World by FINE Champagne magazine in 2016. Now A2 — produced by Jay Z-owned company Armand de Brignac, also known as "Ace of Spades" due to the logo on the bottle — is set to go on sale on April 18, with each bottle inscribed with its own unique number. Unfortunately, even if you do have the money to spend on a bottle, getting your hands on one might be tough. Only 2,333 bottles will be available in the US, and several have already been pre-ordered by Armand de Brignac's top clients. Your best bet? Bottle service at one of the New York or LA clubs known for carrying the label.
STOLI ELIT: ANDEAN EDITION Price: $3,600
Vodka is not typically the liquor we think of when we decide to splurge, but there's a reason it made the list. The Stoli Elit: Andean Edition — part of the brand's Pristine Water series — is made with the crystal clear waters of Chile's Colico Lake, discovered by the indigenous Mapuche people only about 100 years ago. The result is an exquisitely pure vodka with bright citrus and hints of vanilla. And in a hand-cut crystal bottle adorned with silver and gold and nestled in a leather-lined case, it'll look damn good sitting on your bar. Photo credits: Courtesy of Thrillist; Courtesy of Knob Creek; Courtesy of Delamain de la Reserve Famille; Courtesy of Stoli Elit