3 of the Hottest Cocktails in LA... And How You Can Make Them at Home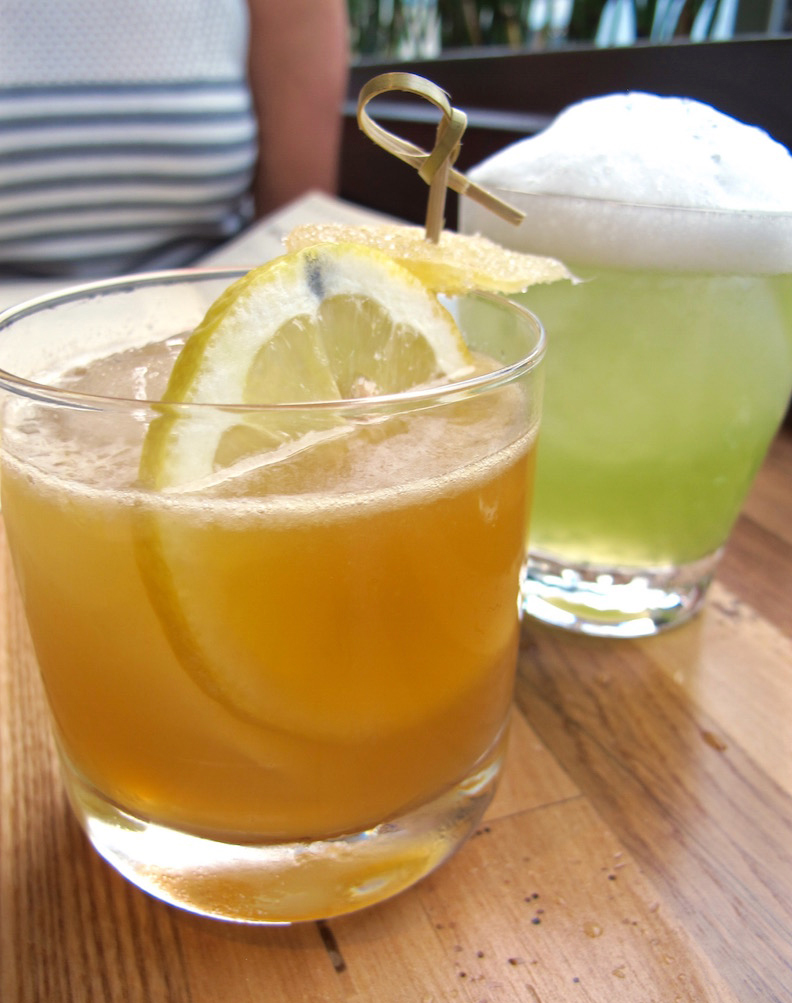 Welcome to the third installment of our travel series, where Cocktail Builder hops around the country to find the hottest cocktails from newly opened bars. (After all, who better to provide a little libation inspiration than some of the most sought-after bartenders in the nation?) Not only are we bringing you information on where to go and what to order, but we're giving you recipes to create these cocktails from the comfort of your very own home. Our next stop: The City of Angels.
Trilingual Experience In the mood for tequila? Look no further than Tacoteca in Santa Monica. Alongside its sizeable yet affordable bar bites, this taqueria serves up just about every kind of mezcal and tequila you could want. As much as we love a good margarita, we suggest skipping this staple in favor of the Trilingual Experience. This cocktail blends reposado tequila, manzanilla sherry, and freshly squeezed lime juice, all topped with a fruity red wine float. See recipe
French 77 Once you're done sipping on drinks from Tacoteca, take your inspiration from a place that's literally down the street. Though Cadet takes its cue from classic cocktail recipes, there's nothing boring or basic about these drinks. If you're not afraid to down a little raw egg white, try their twist on the French 75. Cadet's version incorporates vodka and creme de peche for a cocktail that's distinctly unique. See recipe
Surf Report Touted as the year's best seafood restaurant in Marina del Rey, Catch & Release is dedicated to the purity of ocean-to-table dining. Their breezy and inventive drinks pair perfectly with the fresh seafood, creating a true tropical vacation-like experience. We recommend the Surf Report, a bright and refreshing cocktail made with gin, lime, cucumber, mint, and anisette. See recipe Though Catch & Release serves the Surf Report with a delicious salty foam, you can substitute for a sprinkle sea salt if you're making it at home. We're fans of this high-quality one from Jacobsen Salt Co.