3 of the Hottest Cocktails in Seattle... And How You Can Make Them at Home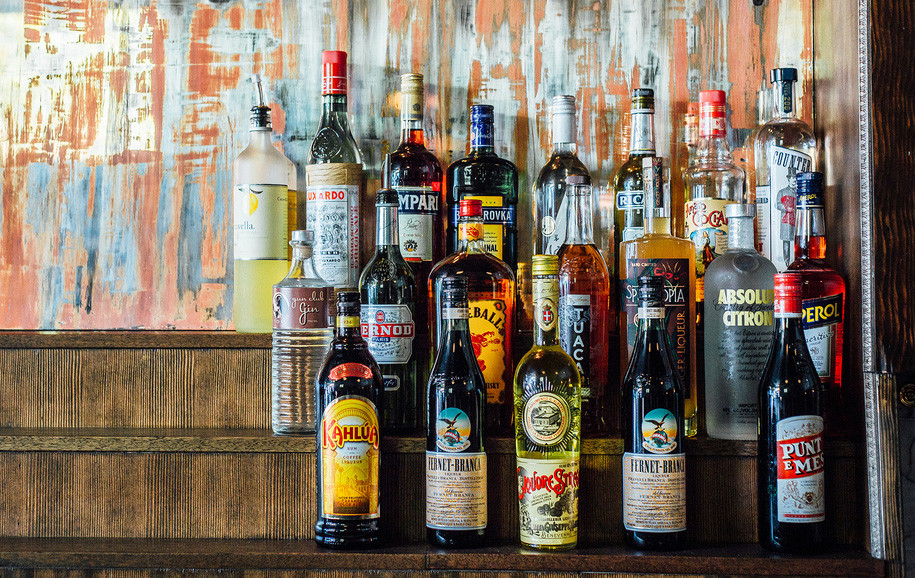 Welcome to the ongoing installment of our travel series, where Cocktail Builder hops around the country to find the hottest cocktails from newly opened bars. (After all, who better to provide a little libation inspiration than some of the most sought-after bartenders in the nation?) Not only are we bringing you details on where to go and what to order, but we're even giving you the recipes to create these cocktails from the comfort of your very own home. Our next stop: Seattle. Home of Starbucks, the Seahawks, and cocktails that are unfussy yet fabulous… just like the city itself.
Warp & Weft Only open since June 2015, Herb & Bitter Public House has quickly been named the best new cocktail bar in town. The haunt centers its comprehensive menu around Italian amari, like aperitifs, digestives, and fernets. They also change their cocktail offerings seasonally and keep a rotating menu of hard-to-find beers. Make the most of a sunny day by grabbing a seat on the patio and ordering up a Warp & Weft, an unexpected, yet complementary combination of porter, pear brandy, fernet, and caraway. See recipe
Mariel Though the food menu is decidedly Italian, the cocktails at Ernest Loves Agnes are inspired by Ernest Hemingway. While each of the drinks are worth trying out, we can't say enough about the Mariel, named after Ernest's actress granddaughter. With gin, Campari, vermouth, and sparkling rose, it's a sweet and bubbly take on the classic Negroni. See recipe
Porch Swing Calling all fans of ginger beer: Look no further than Rachel's, the boozy Capitol Hill companion to the famous flagship store in Post Alley. Boasting countless ginger beer cocktails on tap, Rachel's is a prime spot for sippers who want delicious libations without all the fuss. Stop by for a taste of the Porch Swing, made with gin, ginger beer, and Aperol. Or pick up your bottle of the locally brewed ginger beer (better than anything you can get at the grocery store) to make your own amazing cocktails at home. See recipe Can't get enough of the Emerald City? We don't blame you. Locals and visitors alike are sure to get a kick out of the Seattle version of The Drunken Tomato. Author Shelley Buchanan takes readers on booze-filled journey of the city, attempting to find the best Bloody Marys Seattle has to offer.