3 of the Hottest Cocktails in New Orleans... And How You Can Make Them at Home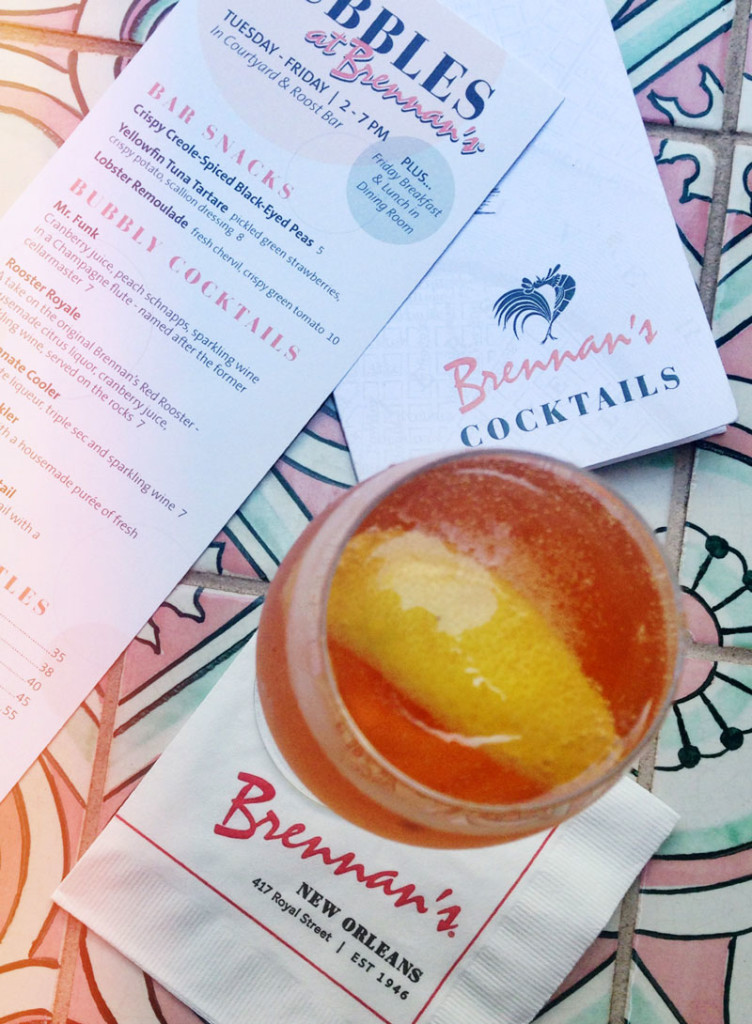 Welcome to the fourth installment of our travel series, where Cocktail Builder hops around the country to find the hottest cocktails from recently opened restaurants and bars. (After all, who better to provide a little libation inspiration than some of the most sought-after bartenders in the nation?) Not only are we bringing you details on where to go and what to order, but we're even giving you the recipes to create these cocktails from the comfort of your very own home. Our next stop: New Orleans. Home of jazz, the Saints, and one of our all-time favorite cocktails, the Sazerac.
Cherry Blossom New Orleans may be known for its French beignets, but if you're a resident (or happen to be visiting) you'd be remiss not to pay a visit to Rebellion. The Asian/Brazilian-inspired restaurant boasts a menu of empanadas, ramen, short ribs, and duck — dishes that pair perfectly with the cocktail list created by T. Cole Newton, owner of Twelve Mile Limit. Pay homage to Japanese culture by ordering up a Cherry Blossom made with sake and Cherry Heering. See recipe
Watermelon Pimm's Cup The season has officially turned to fall, but temps are still looking toasty for The Big Easy. Take a respite from the seemingly unending heat by popping into Compère Lapin, a Caribbean haunt inside the Old No. 77 Hotel & Chandlery. Head bartender Ricky Gomez serves up inventive creations like avocado margaritas with cinnamon syrup. However, if you're looking to make one of these at home, we recommend his spin on the traditional Pimm's Cup. See recipe
Champagne Cocktail Originally opened in 1946, Brennan's closed due to bankruptcy in 2013 and reopened under new ownership at the end of last year. The Champagne House of the South is certainly no stranger to New Orleans, but given its $20-million revamp and new executive chef, we think the 69-year-old haunt has earned its place on this list. Swing by for the famous Bubbles at Brennan's Happy Hour (they saber a Champagne bottle every Friday at 5!), or whip up your own batch of the Champagne cocktail. With bubbly, sugar, bitters, and a lemon twist, the classic recipe is quick and easy. See recipe But Bubbles at Brennan's isn't the only event worth talking about. In fact, the restaurant is most famous for its Breakfast at Brennan's prix fixe menu, featuring lavish items like baked apple crumble, corned duck hash, and crème brûlée. Recreate the indulgence at home with a copy of the Brennan's New Orleans Cookbook.